Craftsmanship
Our juices are a reminder that nature is good by nature.
The Hesbaye soil is naturally nutritive and fertile. And the Petit family has had its feet planted firmly in that rich soil for multiple generations. It's how our passion for fruit naturally grew over time and why we started focusing on apples, pears, cherries, rhubarb and, more recently, raspberries and blueberries.

The local lands have been very generous to us. We have treated it with the utmost respect in return. We cultivate the land in a thought-through, healthy and transparent way. If you pay us a visit, we'd love to show you how we do this. We are proud to make fruit juice that is 100% natural, with no added sugar, water or additives.


UN JUS UNIQUE

The art of picking fruit at its ripest
The secret to our intensely flavourful juices is the way we pick our fruit. We will only pick the fruit when it is fully ripe and when the taste is at its best. This means that we constantly keep our finger on the pulse of our orchards. We'll sometimes even organise two picking sessions for our red fruit during the picking season.

Our apple juice is a blend of different apple types so as to offer a perfectly balanced mix of aromas, acidity levels and sweetness. It is available in a pure version as well as in versions mixed with pears, strawberries, cherries, blueberries, rhubarb and even beetroot and ginger.


The convenient and environmentally friendly pouch
Our large juice pouches offer many benefits! They are easy to transport, cannot break and can be stored in any fridge. This type of packaging has an environmental footprint that is five times smaller than that of a glass bottle. The pouches also produce less waste than a bag-in-box because there simply is no box. And there's no need to worry about the juice going bad in the refrigerator – our pouches keep the juice fresh for up to six weeks after opening.
A drop of fruit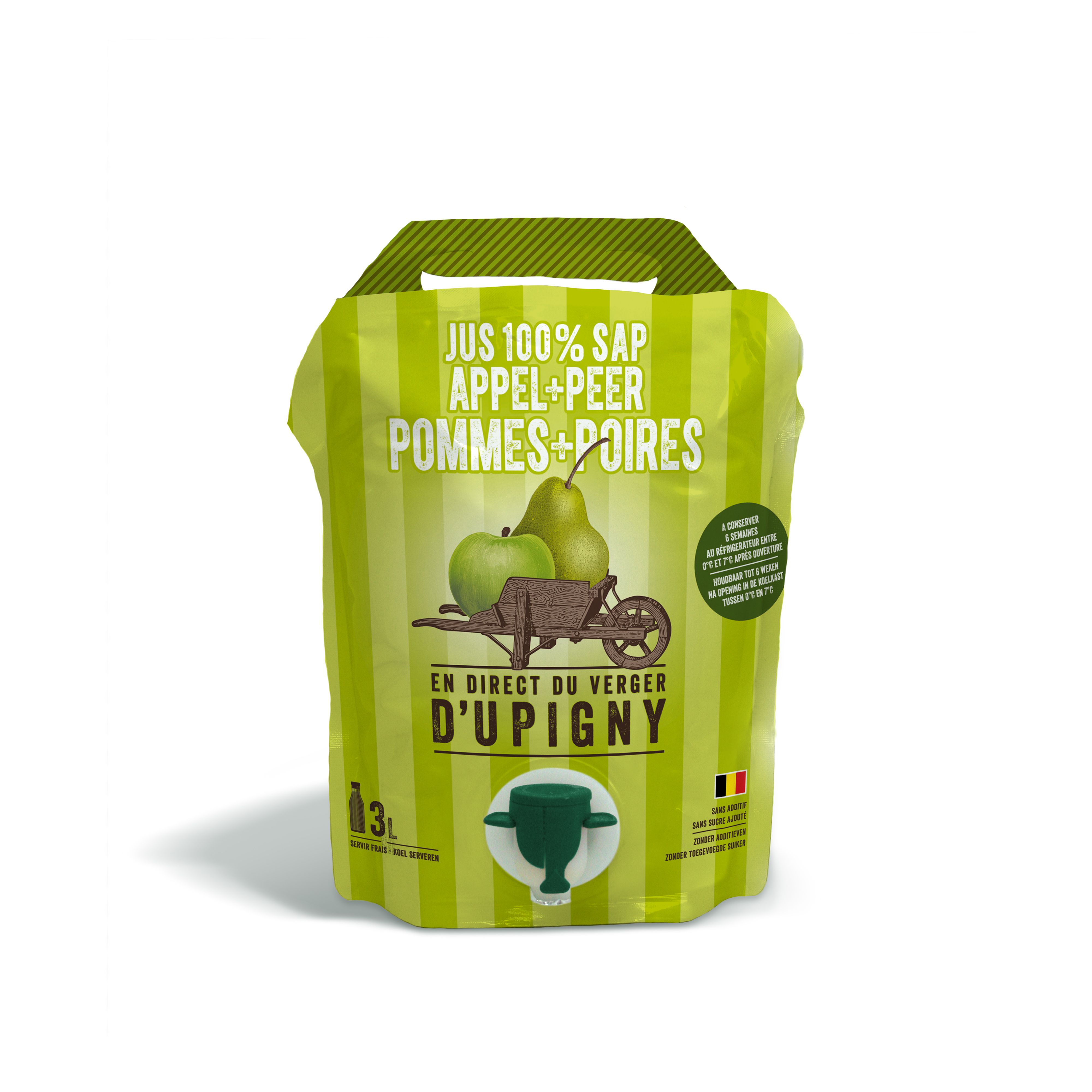 LE JUS POMME-POIRE 3L
Un grand classique de notre gamme, la poire adoucit le jus ce qui le rend très agréable pour les enfants et un petit conseil pour l'hiver : tous nos jus sont excellents bus chaud.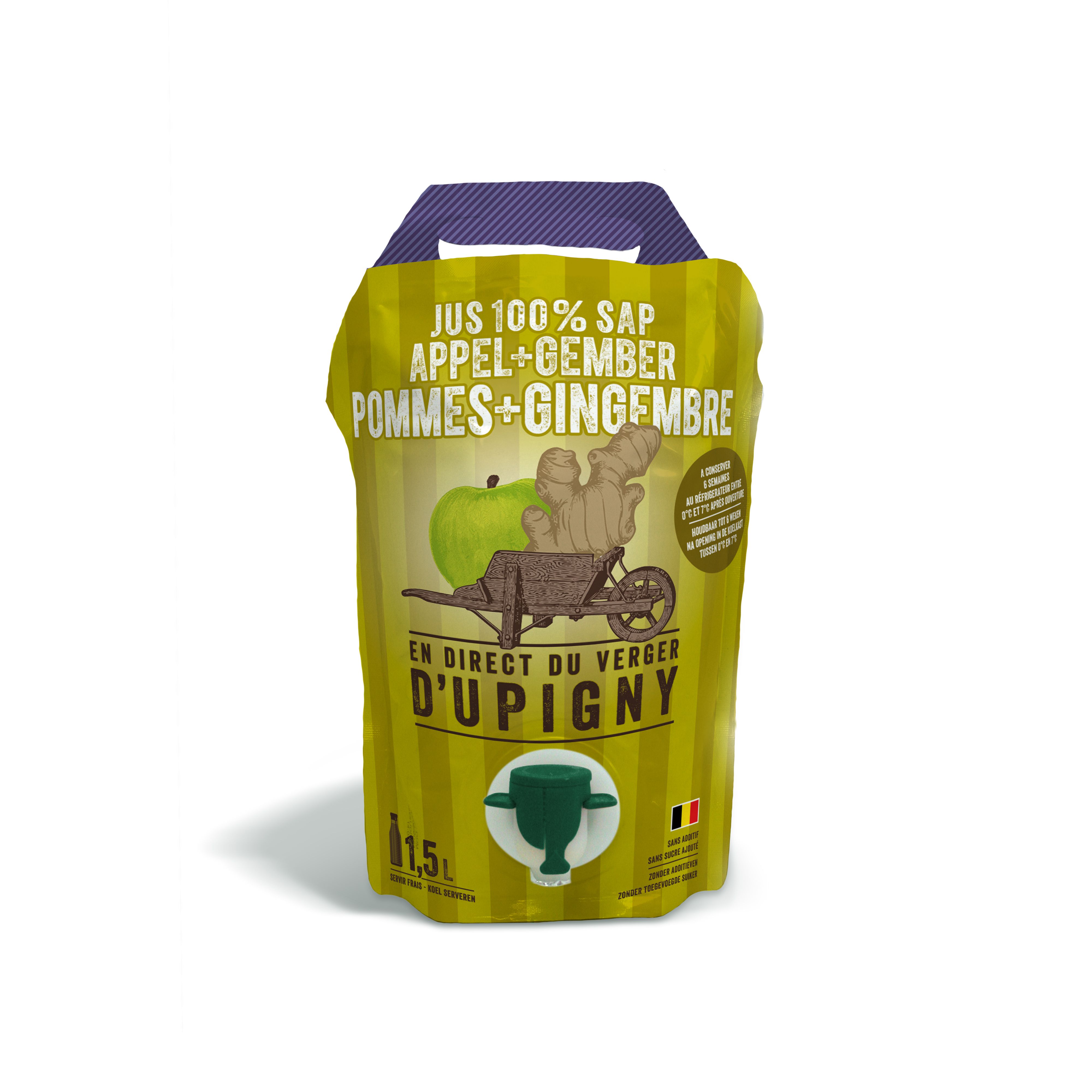 LE JUS POMME-GINGEMBRE 1,5L
Notre jus spécial par son côté légèrement épicé en arrière bouche mais c'est le jus en plein boom dans notre gamme.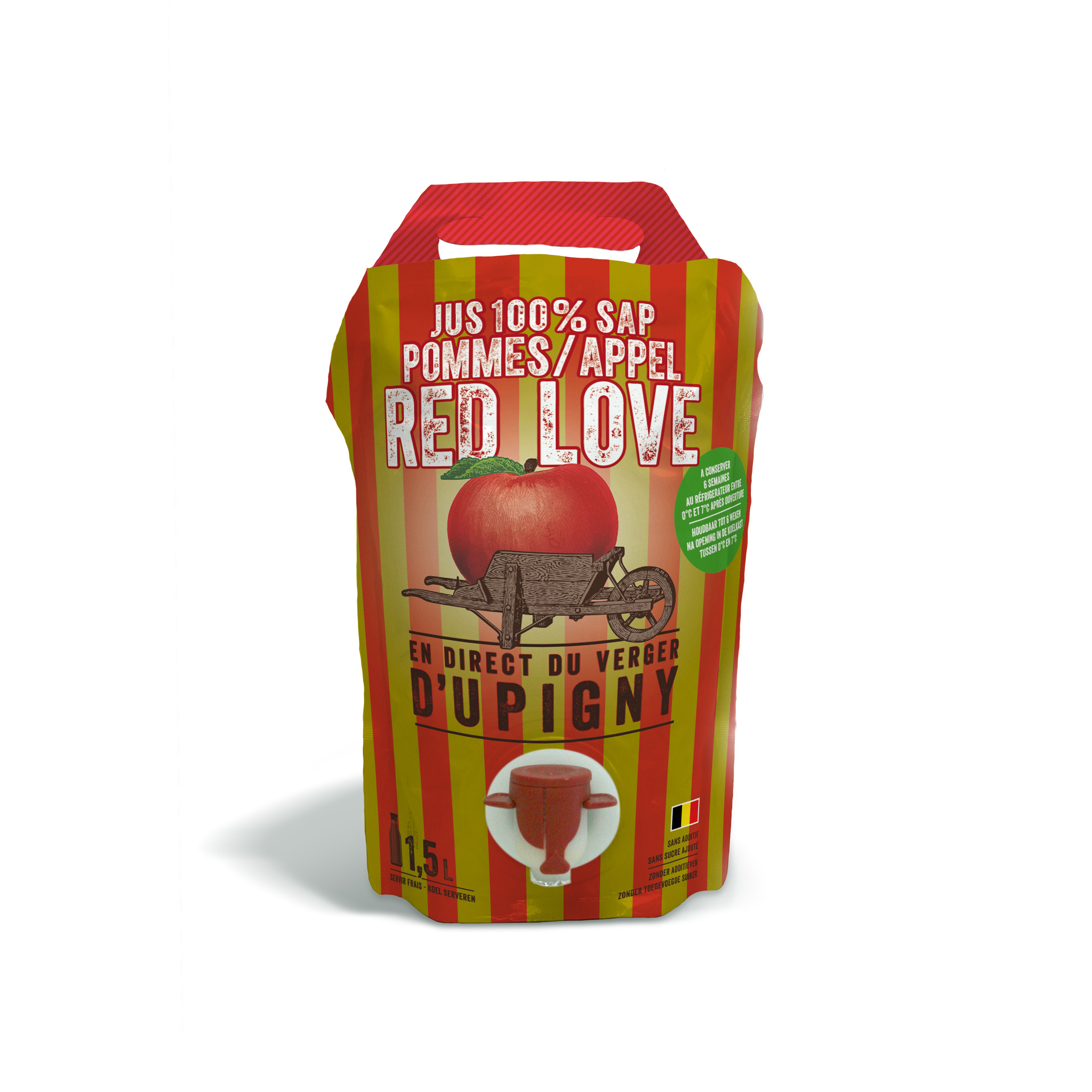 LE JUS POMME RED LOVE 1.5L
Jus original par sa couleur naturellement rouge provenant d'une pomme à chair rouge, jus très légèrement acidulé

RESPECT
A year at the orchard